Bostech Mechanical also installs and services boiler heating systems.
A natural gas or propane boiler is an excellent option for heating your home. Boilers can create water at various temperatures for hydronic heating and for potable hot water requirements.
---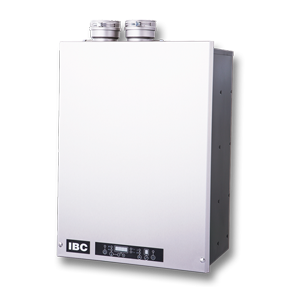 IBC was established in Vancouver, BC with the express purpose of improving the world of boiler heating systems. We recognized that innovations in combustion control technology, combined with appropriate design-embedded controls, are fundamental foundations for the optimization of our new, reliable heating equipment both for residential and commercial use.
INTERGAS has been at the forefront of boiler heating system manufacturing in Europe for almost 50 years. Since the launch of the ground-breaking, patented two-in-one heat exchanger their revolutionary designs have made them a market leader and product innovator.
Joining forces in 2014 IBC and INTERGAS has a reputation for quality and a passion for success. Together we are dedicated to continually finding new and better ways to utilize the world's energy resources while also providing superior service, comfort, reliability and fuel savings to all our North American customers.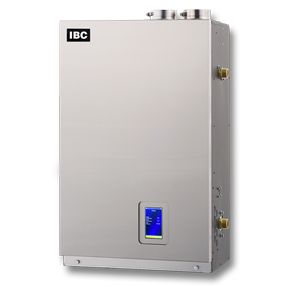 In 2019 IBC became part of the RHEEM family. Founded in 1925, Rheem is the Brand leader in water heating and the only manufacturer in North America that produces heating, cooling, water heating, pool/spa heating, commercial boilers and commercial refrigeration products that are sold in more than 50 countries.
Like IBC, Rheem fosters a culture that emphasizes respect, integrity and inclusion. In addition to the already strong product synergies, our complementary cultures make this collaboration both exciting and exceptional.