Healthy Humidity reduces the incidence and risk of respiratory infections from airborne viruses. It also helps remedy your dry skin, chronic sore throat, frequent nosebleeds, and static shock.
Additionally, proper humidity levels protect your home's wood furnishings from cracking or splitting while lowering your energy bill.
AprilAire 800 Whole-Home Steam Humidifiers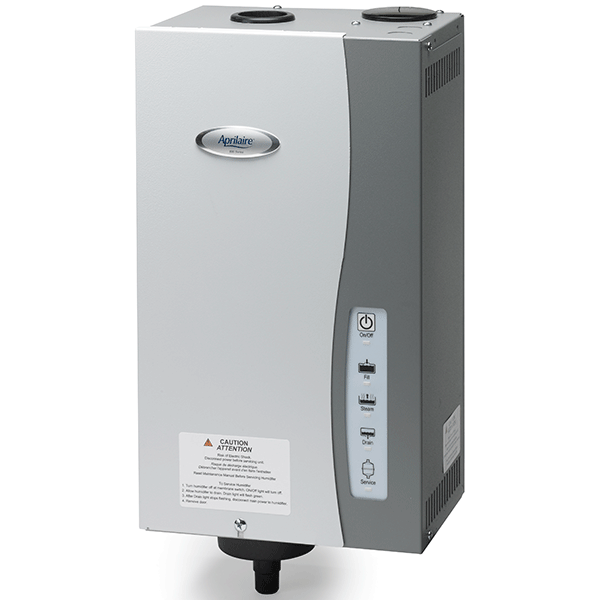 High Output Humidifier
AprilAire Model 800 steam humidifiers use electrode technology and are simple to install, operate, and maintain. With electrode technology, electrical current flows between submerged electrodes, and resistance of the water to the electric current heats the water. The submerged electrodes are found in a replaceable canister. At the end of a humidifier season, the canister – including the electrodes, is replaced. No cleaning, no scrubbing, simply replace the canister and you're ready for the next humidifier season. Electrode technology requires impurities in the water to promote the transfer of electricity. For this reason, water filtration is not required with electrode technology, minimizing the complexity of the installation and ongoing operating costs.